CAREER AT LORENZ CONSULT. HIGH-END ENGINEERING.
A career at Lorenz Consult offers diverse and exciting opportunities. We are known for our professionalism and commitment to excellence in every project. Talented professionals have the chance to use their potential to the fullest and advance their career with us.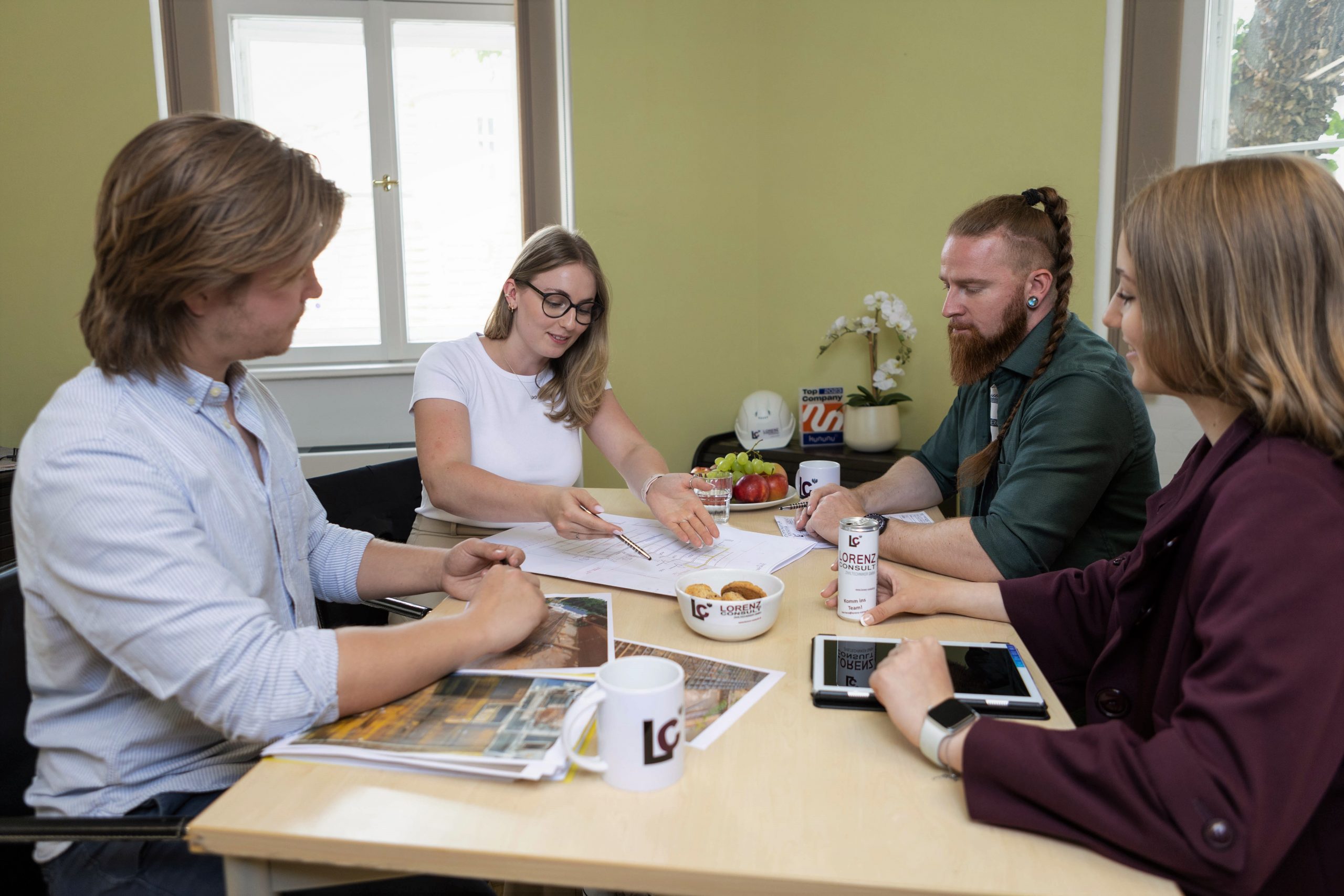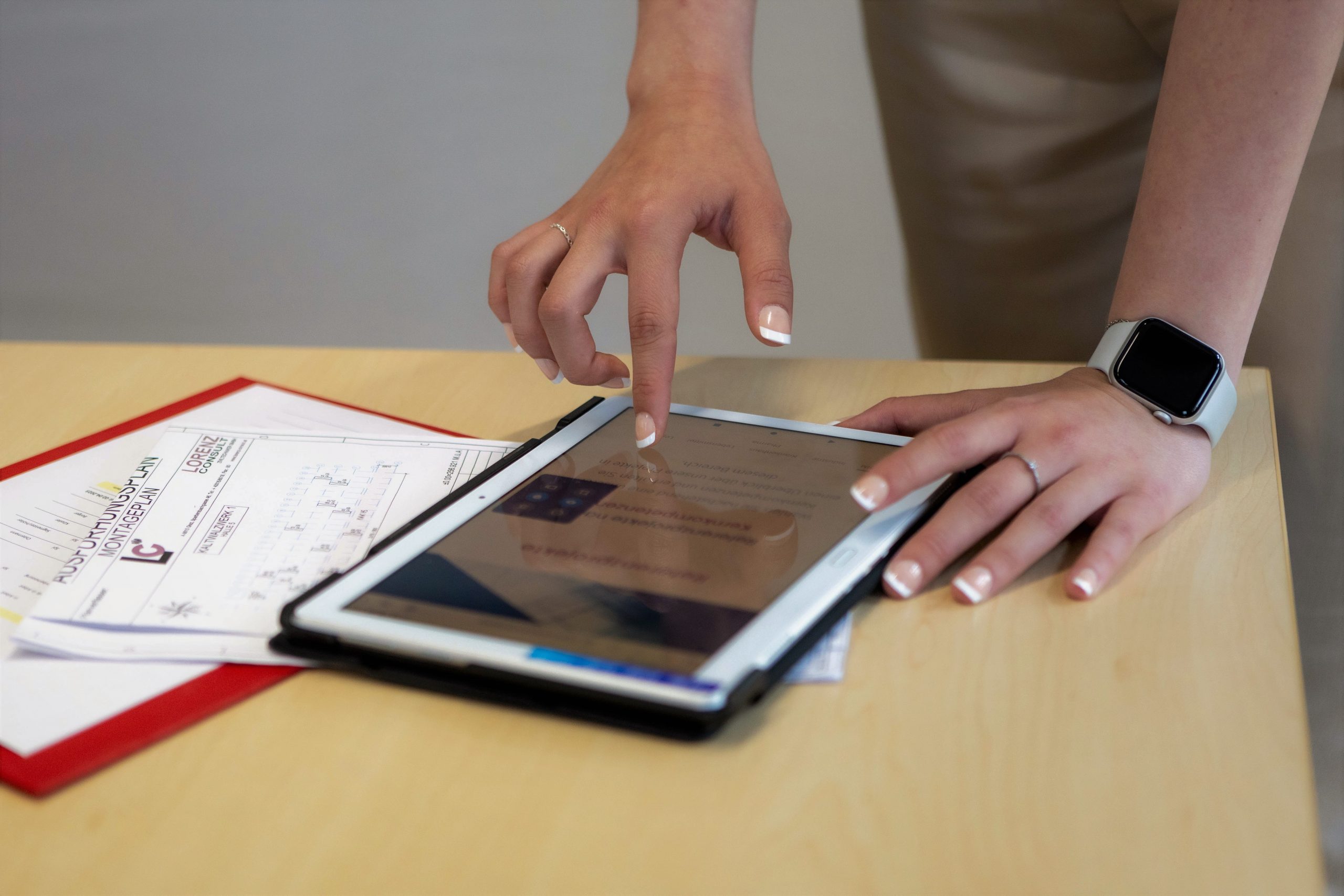 BENEFITS: MORE THAN JUST A REWARD.
Cutting-edge Technologies
Whether it's with company mobile phones or other technical devices, through the strategic use of state-of-the-art technology and software, we optimize processes and stay constantly up-to-date.
Individual Advanced Vocational Training
We actively support skill development. With a significant budget for further education and internal succession planning, we provide individual opportunities for advancement to everyone.
Our employees benefit from comfortable company vehicles that provide pleasant mobility. Vehicles with electric or hybrid drive are also part of our fleet.
Office in a very
good location
Our office in Graz is located in a beautiful historic building with garden access, in close proximity to the city center of Graz and with excellent public transportation connections. Additionally, many restaurants and cafes are within walking distance.
Our flexible flextime agreement and the option to work part-time or from home provide the freedom to tailor your workday according to your individual needs and achieve a balanced work-life balance.
We offer our employees an above-average salary and determine this in collaboration with them. In addition, there are numerous discounts available at wholesale markets, fitness studios, and many more.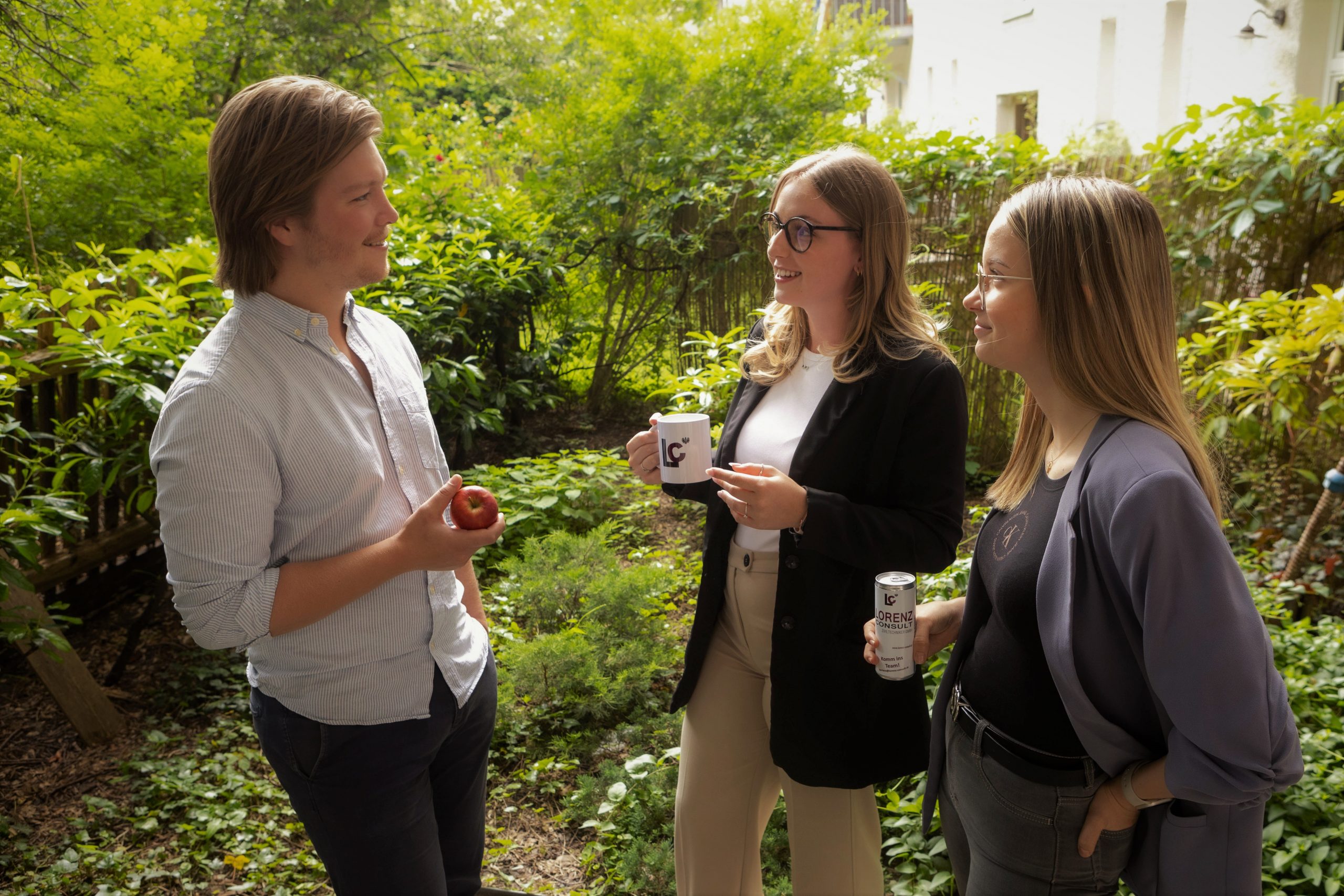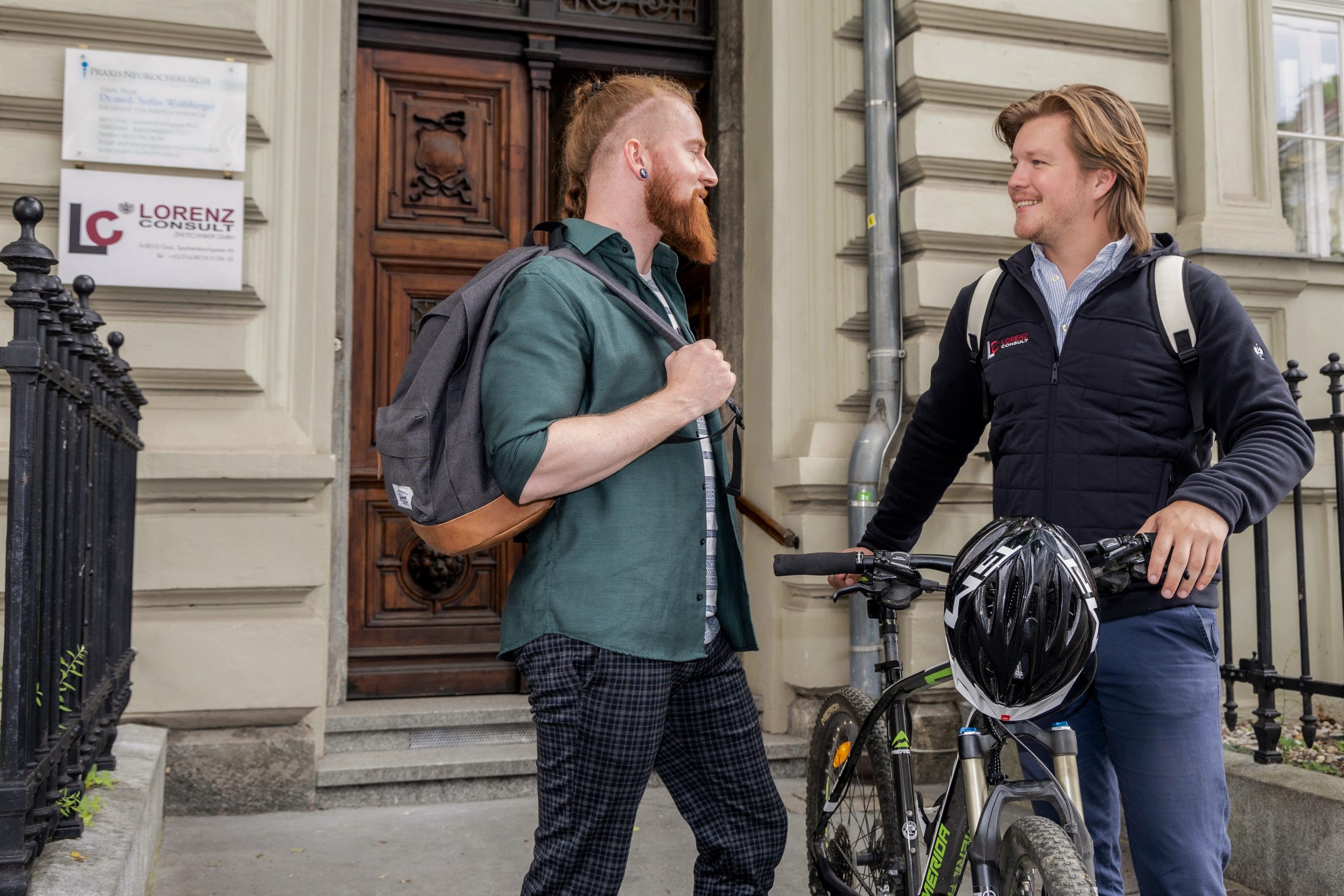 Our strength lies
in teamwork.
FAMILY-LIKE AND COLLEGIAL COMPANY CULTURE
SPACES FOR INDIVIDUAL CREATIVITY
Our family-like and collegial company culture is the cornerstone of our collaboration. We value open dialogue, foster a supportive environment, and work together for the success of our clients.
Through the intelligent use of efficient methods and optimized tools, we create spaces for creativity to develop innovative solutions and lead our projects to success.
To us, togetherness is paramount. We place great emphasis on our team's well-being and shared enjoyment. Through a variety of events, we strengthen the team spirit.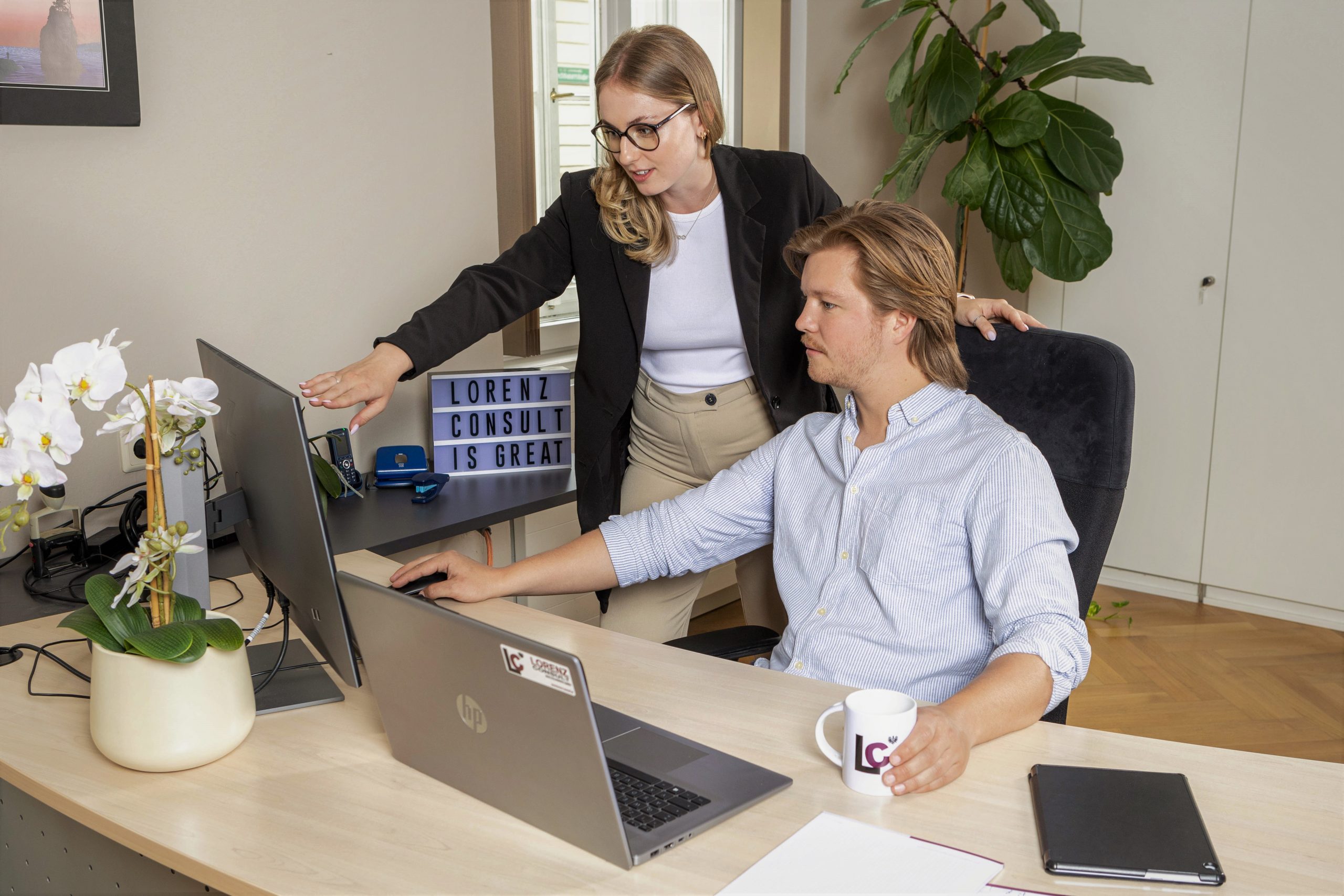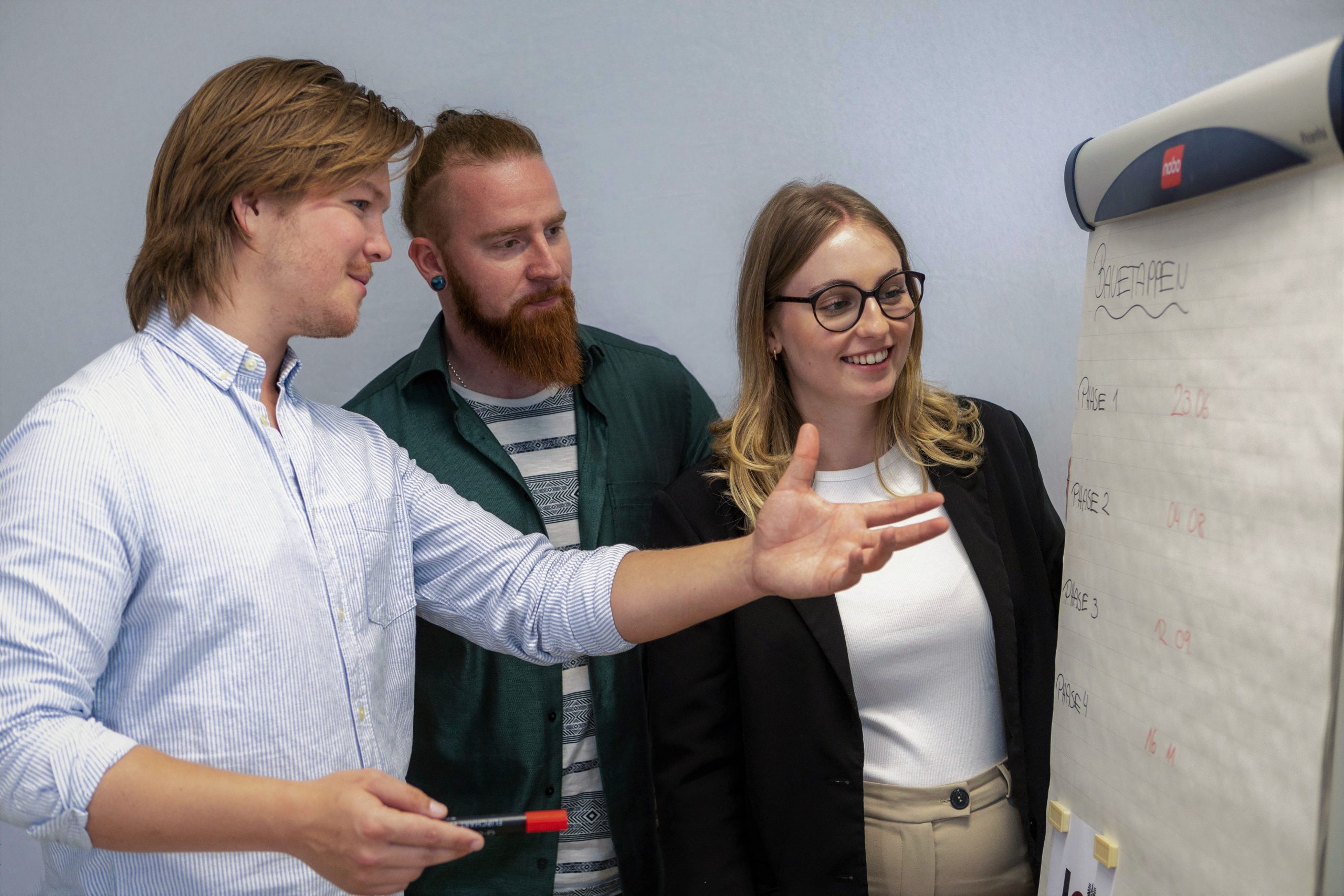 OPEN POSITIONS AT LORENZ CONSULT:
If you're looking for an exciting, new opportunity at a leading company with great benefits, head on over to our job portal. We're always on the lookout for exceptional talents. Begin your career at Lorenz Consult.
STUDIES? THESIS? SUMMER INTERNSHIP?
Utilize your study period to pave your unique path into the professional world and gather valuable practical experiences. Uncover your passion for specific fields and determine where your enthusiasm lies.
As an intern, student, or during your thesis work, you have the opportunity to get to know your future profession. Many students who seize this chance decide on a career with us after graduation, and we take pride in that!
We support our students with exciting tasks and numerous opportunities to gain experience. And all of this within the best team!
Embark on your career journey at Lorenz Consult!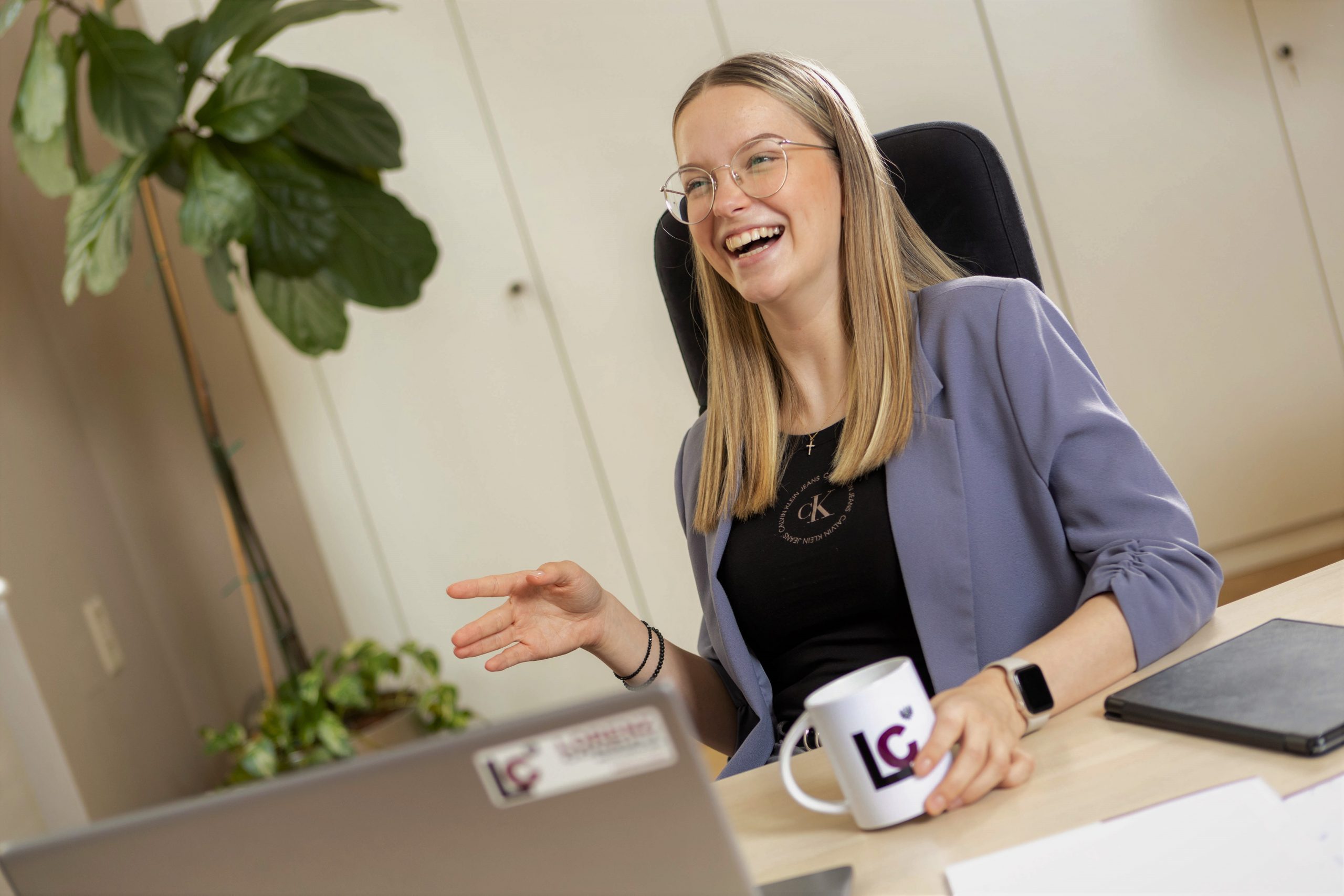 ONBOARDING AT A WHOLE NEW LEVEL.
We believe that the beginning of your journey in a new company is crucial for long-term success. That's why we've developed an onboarding program that turns your introduction to our world into a unique experience.
From day one, you'll be guided by a dedicated mentor who will introduce you to our corporate culture and help you navigate your new work environment.
ONBOARDING AUF EINEM GANZ NEUEN LEVEL.
Wir glauben daran, dass der Start in einem neuen Unternehmen entscheidend ist, um langfristig erfolgreich zu sein. Deshalb haben wir ein Onboarding-Programm entwickelt, das Ihre Einführung in unsere Welt zu einer einzigartigen Erfahrung macht.
Vom ersten Tag an werden Sie von einem engagierten Mentor begleitet, der Sie in unsere Unternehmenskultur einführt und Ihnen dabei hilft, sich in Ihrem neuen Arbeitsumfeld zurechtzufinden.
SCHRITT FÜR SCHRITT ZUM ERFOLG.